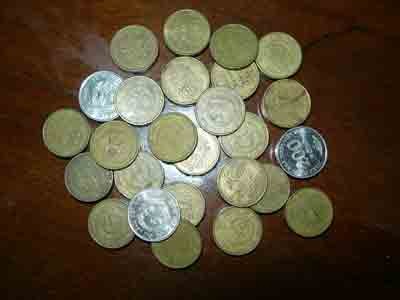 Vietnam's state bank halts the minting of coins due to its low quality and disadvantages(Photo:U.Phuong)
Nguyen Van Giau, Governor of the State Bank of Vietnam said that the bank has halted minting of coin money after the government agreed to the decision.
The bank has reported the withdrawal of coin money to the government. People rarely use coins because of their sliding rate and are afraid of dropping them.   Besides, the quality of coins is poor and coins are easily tarnished. 
The state bank has informed the government of the many disadvantages of coins and has proposed some measures. The state bank will work with the Institute of Chemistry, Vietnam Institute of Science and Technology and other relevant agencies to improve the quality of coins.
Coins ranging from VND200 to VND5, 000 have been in use since 2003 at telephone booths, beverage booths and bus travel.