Suoi Tien Cultural Tourist Park in Ho Chi Minh City has handed over the Batagur turtle to Cambodian authorities on October 5, because of its traditional and spiritual status in that country.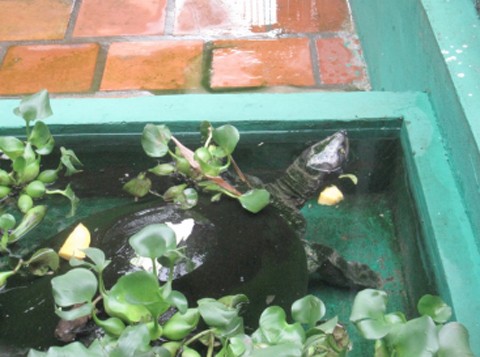 The royal turtle 'Batagur' at Suoi Tien Park (Photo: EVN)
The turtle was bought from a local man in 1980 by Suoi Tien Park's chairman, Dinh Van Vui. It had been kept in the park for more than 30 years.
Batagur is considered a royal turtle in Cambodia and is part of Cambodia's traditional culture.

The species is threatened with extinction and is listed on the country's Red List for endangered species. The species is protected in Cambodia by a royal decree and regarded as royal property in Cambodia.