Vietnam currently has about 1.75 million labourers who are children or adolescents, mostly in big cities, including Hanoi and Ho Chi Minh City, according to a Ministry of Labour, Invalids and Social Affairs (MOLISA) official.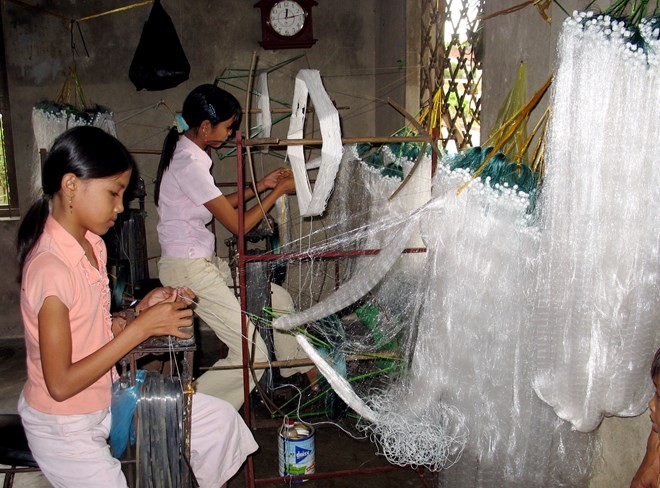 Illustrative photo
Dang Hoa Nam, head of the Department of Children Protection and Care under the MOLISA, said that 67 percent of the labourers work in agriculture, 16 percent in construction and 17 percent in services.
Nam stressed that the ratio of unschooled children remained high. As many as 52 percent of the surveyed children have left school, 45.2 percent are still attending school and 2.8 percent have never accessed schooling.
On average they work between 11-16 hours a day at low wages. Those who work in restaurants receive the most of 1.8-2 million VND per month, while many are unpaid, Nam said at a MOLISA conference in Hanoi on December 1 on guidelines for the prevention of children labourers in 2016-2020.
Participants at the event attributed the problem to poverty, shortcomings in detecting and handling children labourers in non-official economic sectors and a confusing definition of children labourers.
MOLISA Deputy Minister Dao Hong Lan said that the programme to tackle child labour from 2016 to 2020 was approved by Prime Minister Nguyen Xuan Phuc in June this year.
This is a foundation to implement measures to protect children, she said, noting that models have been set up to equip children with skills to protect themselves and support their families.
At the same time, inspections and strict punishments on child labour abuse will be strengthened, along with education on child abuse prevention.
Lan said that Vietnam faces many challenges to deal with child labour abuse by 2020, as the awareness of children, their families and employers remains poor.
She underscored the need to improve the capacity of law enforcement, as well as mobilise the engagement of all of society, including children's families, businesses, trade unions and social organisations to end child labour.