An average of over one million tons of solid waste and 100,000 cubic meters of urban wastewater are being discharged a day in Vietnam, excluding a huge volume released from hundreds of production establishments. However treatment infrastructures have been invested poorly.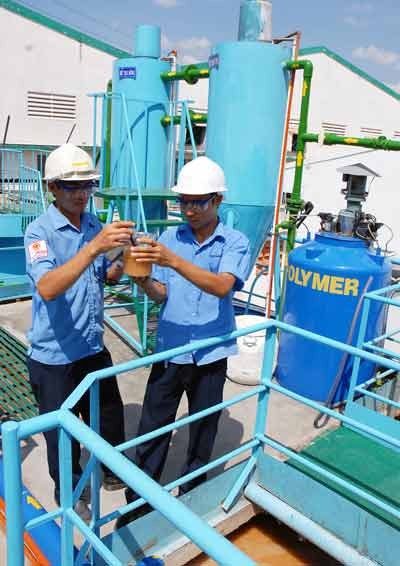 The wastewater treatment system of Colgate Palmolive Company in HCMC (Photo: SGGP)
Mr. Lai Van Manh, expert of the Institute of Strategy and Policy on Natural Resources and Environment, said that population and the number of industrial parks (IP) have quickly increased challenging environmental protection.
Preliminary statistics show that Vietnam has 15 urban areas, 298 industrial parks and 878 industrial clusters. One third of them have yet to fully invest in wastewater treatment system. Some have built but operated the system perfunctorily.
HCMC alone has up to 13 industrial clusters without wastewater collection and treatment systems.
80 percent of 12 million ton urban solid wastes discharged annually by the country have been treated by burying, causing waste of a lot of land area and posing a threat of pollution from rubbish dumps.