The Prime Minister on September 15 approved Vietnam's participation in the Global Container Control Programme (CCP) which is sponsored by the United Nations Office on Drugs and Crime (UNODC) through a non-refundable aid.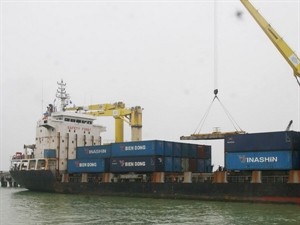 (Photo: VNA)
Launched in 2004, the CCP has a global reach and aims to fortify the structures and processes that allow for the application of sustainable laws for States and selected ports to minimise the exploitation of maritime containers for drug trafficking and transnational organised crime activities.
The 2.7-million-USD programme will be realised in Vietnam , Thailand , Malaysia , Indonesia and the Philippines from 2014 onward.
According to the UNODC, about 90 percent of all trade is conducted via sea containers with more than 500 million are being shipped yearly in the trade supply chain, and less than 2 percent of this amount is inspected.
The incredible volume of containers travelling around the world make them important targets for actors in the illicit drug trade and even more so for those involved in producing and delivering counterfeit goods and merchandise.