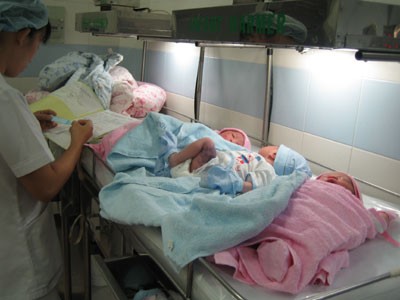 Some 1.28 million newborn babies have been reported cross the country in 2008
Vietnam's population has topped 86 million while its density has risen to 260 persons per square kilometer, the General Department of Population and Family Planning announced at a meeting held to mark Vietnam Population Day (December 26) in Ha Noi on December 25.
In the first nine months 864,000 babies were born, 5 percent higher than in the same period last year. The number of third children was 93,053, which was 10 per cent increase over the same period last year.
2008 is the second when the fall in the birth rate does not meet the Government's target. The crude birth rate thus dipped by just 0.1 percent over the Government target of 0.3 percent.
Vice President Nguyen Thi Doan was among those who attended the meeting.