At a seminar hosted in Ho Chi Minh City by the Institute of Energy and the HCMC Power Company on Wednesday, Ms Ho Kim Ngan from the Institute of Energy, spoke of the heavy overloading on the country's power supply system.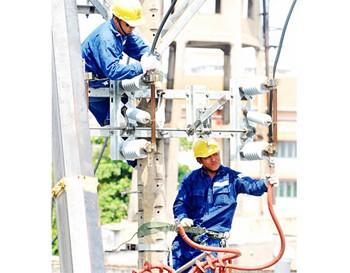 The electricity system is currently working on overload in Vietnam (Photo: SGGP)
Nguyen Anh Tuan, deputy head of the Institute of Energy, said that power demand has increased 3-5 times since 2001.
The southern region is not expected to have a new power source until 2013 and by 2014 the region may have an extra 3,000MW to bring its total capacity to 15,000MW.
With a view on impending shortage, more investments should be pumped into the power sector to develop renewable energy resources such as wind and solar power to compensate for power shortages.