The Vietnam Register has just sent a letter to former Toyota Vietnam engineer Le Van Tach saying that his disclosure of technical problems on cars made by the company was true.
In March 2011, the engineer who worked for Toyota Vietnam then claimed that some technical problems had been found on some Innova and Fortuner cars made by the automaker. His act stirred up the public.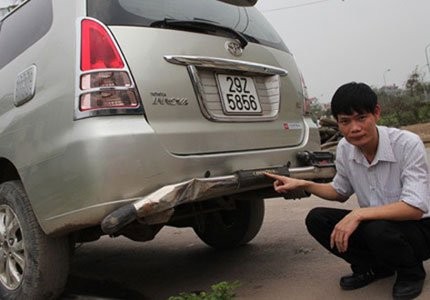 An undated file photo of engineer Le Van Tach
The letter the Vietnam Register just sent to him says that right after receiving his disclosure, the bureau has come to work with both Toyota Vietnam and with him to verify. Based on files recorded, the company has identified the technical problems and which cars. After identifying the problems and the cars, the automaker set up steps to fix the cars, then launched a campaign to recall the vehicles to fix them.
Also in the letter, the Vietnam Register thanked engineer Tach for his disclosure of the technical problems.