The Vietnamese Embassy in Japan yesterday worked with the police agency in Abiko city, Chiba province after a nine year old Vietnamese girl was found dead on Sunday.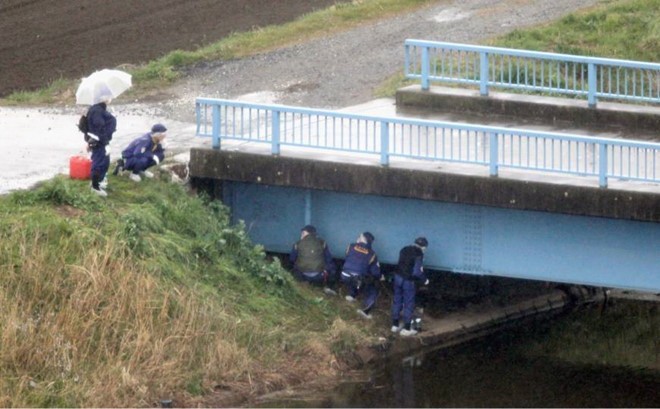 Investigators examine the area where nine year old Le Thi Nhat Linh's body was found in Chiba (Photo: Kyodo)
Third grade pupil Le Thi Nhat Linh's body was found near a drainage ditch in Chiba.
 
At the meeting, first secretary of the Vietnamese Embassy in Japan Tran Huu Tho proposed Japanese police's efforts to clarify the cause of the girl' death and solve necessary procedures to soon hand over the body to her family.
 
According to an announcement sent to the Vietnamese Embassy by Abiko Police, initial autopsy shows signs of injuries in genital part of the girl.
 
The Vietnamese Embassy has sent condolence to Linh's family and said ready to give them further necessary assistances.
 
Her family expected to bring Linh's body to Vietnam for funeral.