Vietnam plans to develop a modern, rapid and sustainable railway transport system, with close connection to other modes of transport, helping to reduce traffic jams and the number of accidents as well as contributing to socio-economic development in remote and disadvantaged areas.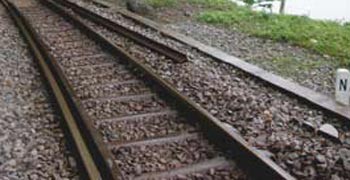 Vietnam is seeking to develop railway and monorail transportation
According to a railway transport development strategy until 2020 with a vision to 2050, approved by the Prime Minister on November 20, the country will accelerate the development of the railway system nationwide, particularly in urban areas, in an effort to meet at least 13 percent of passenger transport and 14 percent of cargo transport demands by 2020.
Under the strategy, priority is to be given to the development of urban railway projects in Hanoi and Ho Chi Minh City , including the Lao Cai-Hanoi-Hai Phong and Hanoi-Dong Dang routes as well as the North-South Express Railway with a top speed of 350km/h.
The country plans to upgrade existing routes and build 5,000-9,000 passenger cars and over 50,000 cargo cars, to successfully meet domestic demand as well as successfully cater to the needs of exports.
By 2050, the railway sector aims to meet at least 20 percent of the country's passenger and cargo transport demand as well as complete the North-South Express Railway, the trans-Asia Railway and a coastal route running along the Northern Delta.
The sector plans to target the export of railway equipment by then.