Following outbreaks of methanol poisoning have occurred when methanol is used to adulterate moonshine, Vietnam's Minister of Industry and Trade Tran Tuan Anh yesterday presided a meeting with related agencies to tighten monitor on production and sales of alcohol as well as toxic substance methanol.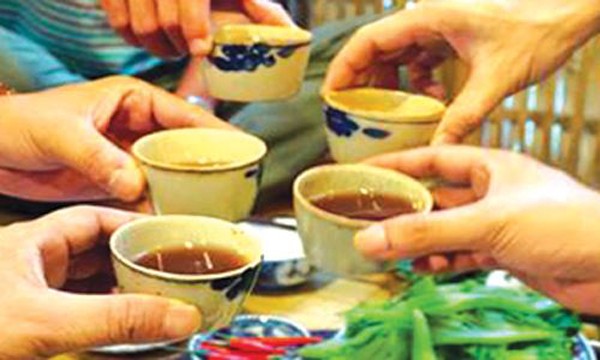 illustrative photo
The Ministry said that last time, cheap wine was rampant in the market meanwhile customers could not verify substandard ones; therefore, they bought alcohol adulterating with toxic methanol. As per health sector's report, many cases of methanol poisoning have been hospitalized because sellers poured methanol into liquors for profit, threatening consumer's health seriously.
Minister Tuan Anh stressed that there are loopholes in management of chemical especially banned ones therefore local authorities must join hand in inspecting chemical sales while Deputy Minister of Industry and Trade Do Thang Hai added that in reality , many consumers buy wine made at homes thus the authorities also must keep close watch on this kind of liquor.
In addition to checking regulation relating to alcohol making and selling, relevant agencies must plan to pay unscheduled visits to businesses and producers.
Minister Tuan Anh asked the Department of Legislation in coordination with related agencies check document of management of banned chemicals as well as imports and storage and businesses. Regulations are designed by Departments of Light Industry, Domestic Market, Science and Technology liaising with the Ministry of Health to tighten monitor on making liquor at homes of residents.
The Department of Market Management and the Department of Chemical Management should work closely with Hanoi and Ho Chi MInh City to work out action plan to handle illicit alcohol making and to cope with incidents relating to chemicals in each locality. The two departments must ensure the control of banned chemicals as well.