Vietnam has implemented strict technical measures to ensure food hygiene and safety especially to imported farm produce, said head of Plant Protection Department Nguyen Xuan Hong at meeting on Thursday.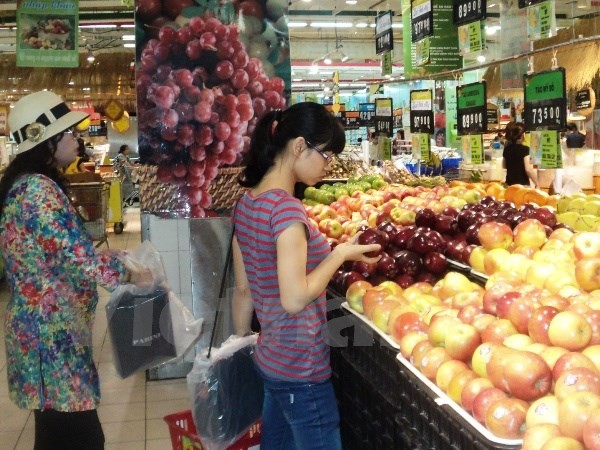 A consumer buys apples in the supermarket (Photo: Vnplus)
According to the Ministry of Agriculture and Rural Development's department, the volume of quarantined farm produce that were imported or domestically produced last year increased 166 percent over the two previous years.
Vietnam imported 21 million ton farm produce in 2014. Border quarantine agencies tested 950 samples from 4.1 million tons and uncovered only five samples breaking food safety regulations.
That was because authorized agencies have intensified inspection and control over imported agricultural products for the last three years.
Related to the U.S. contaminated apples that might been imported to Vietnam, Mr. Hong said that quarantine agencies have collected the U.S. apple samples for testing.
After the U.S. apple case and Vietnam's fruit import halt from Australia due to a fruit fly outbreak in the country, Mr. Hong said that these incidents would not affect Vietnam's fruit market supply and prices because the country is importing fruits from many nations and domestic supply is very abundant. Besides, Vietnam has more exported fruits than imported.
Last year total fruit and vegetable export turnover reached US$1.5 billion while imports hit US$521 million.