The state-own corporation Vietnam Railways should work out a new plan to build the North-South Express Railway by 2012, Minister of Transport, Ho Nghia Dung, has said at a conference recently hosted by the corporation.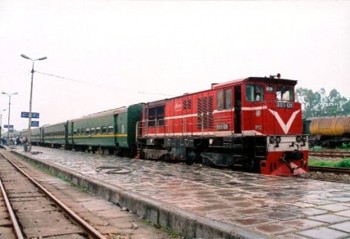 A plan to upgrade the North–South Railway will be completed by 2012
At the conference, minister Dung also ordered the Vietnam Railways to complete the building of new railway tracks on routes Lao Cai - Hanoi - Hai Phong and Lang Son - Hanoi, by 2020.
By 2030, the express railway will be basically completed. In addition, construction will be done on the urban rail network in Hanoi and Ho Chi Minh City and on rail systems in the Central Highlands, the Red River Delta and the Mekong Delta.
The government last year worked out a proposal that the North - South Express Railway will link northern capital city of Hanoi with the southern commercial hub of Ho Chi Minh City, which is over 1,570 kilometers away. The train is expected to reach speed of up to 300 kilometers an hour.
However, the National Assembly did not approve the project and NA deputies have asked for further studies of the project. This is because the construction of such a railway system might eventually cost over US$100 billion.
Related articles:
North-south express railway project reasonable, says minister
North-south express railway project will not affect national economy, says transport minister
National Assembly rejects bullet train project