Prof. Dr. Vo Tong Xuan has become Vietnam's first agronomist to be honored with the "Dioscoro L. Umali" award conferred by the Southeast Asian Regional Center of Graduate Study and Research in Agriculture (SEARCA).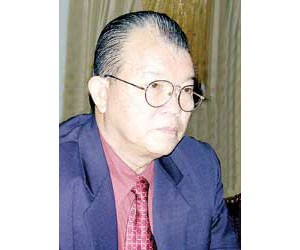 Prof.Dr. Vo Tong Xuan
A native of the Mekong Delta Province of An Giang, Mr. Xuan was Deputy Headmaster of Can Tho University and President of An Giang University (2000-2008).

The 68-year-old academic has already been awarded the prestigious Labor Hero and People's Teacher titles by the State, and has received many local and international prizes in agriculture.

He has made outstanding contributions to studying and developing rice farming techniques and education in the Mekong Delta region.

Established this year by SEARCA, the Dioscoro L. Umali Achievement Award recognizes exemplary individuals who have advanced agricultural development in Southeast Asia. It carries a cash prize of US$10,000 and will be awarded annually. It is named after Dr. Umali, UPCA (U.P. College of Agriculture, now the College of Agriculture, University of the Philippines at Los Baños, Laguna) dean from 1959 to 1969, who founded SEARCA in 1966 and served as its director until 1971.

The first presentation ceremony for the award, which marks the center's 41st anniversary, will be held in Los Banos on November 27.