Vietnamese expatriates in Cambodia and Mexico have joined their compatriots in the homeland and around the world in supporting victims of the recent flood in the country's central region.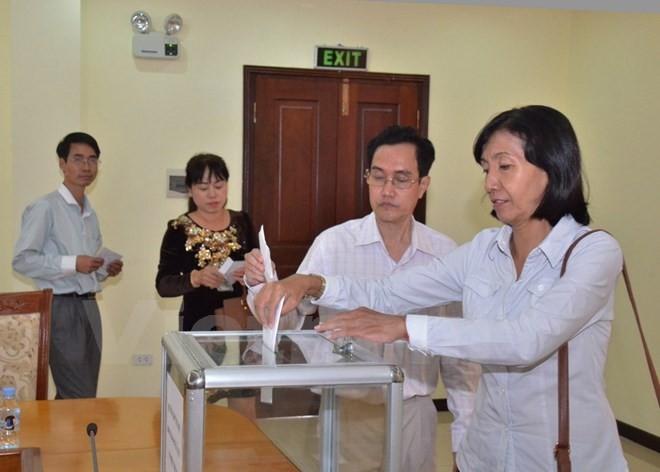 Vietnamese people in Cambodia donate at the fundraiser on October 28 (Photo: VNA)
A fundraiser was held by the Vietnamese Embassy in Phnom Penh on October 28, at which the embassy staff, officials of other representative agencies of Vietnam, and a number of businessmen and Vietnamese Cambodians donated a total of 6,618 USD.
Ambassador Thach Du said 29 people were killed and went missing in the recent downpours and flood, and nearly 200,000 houses and infrastructure facilities were under water and damaged. Losses are estimated at trillions of VND.
A similar fundraiser in Mexico City on October 25 held by the Vietnamese Embassy collected over 38,000 peso (over 2,000 USD). The embassy continued to receive donations through October 28.
The events were organised in response to a fundraising programme launched by Deputy Prime Minister and Foreign Minister Pham Binh Minh on October 19, aimed to help the flood victims relieve flood consequences.