Vietnamese President Tran Dai Quang and Prime Minister Nguyen Xuan Phuc sent telegraph of congratulation to U.S. President Barack Obama on the 240th anniversary of Independence Day of the United States (July 4th, 1776- 2016).

On the occasion, Vietnam National Assembly Chairwoman Nguyen Thi Kim Ngan sent message of congratulation to the United States Senate Chairman Mr. Joseph Biden and House Speaker Mr. Paul Ryan.
Deputy Prime Minister, Minister of Foreign Affairs Mr. Pham Binh Minh sent message of congratulation to Secretary of State Mr. John Kerry on the U.S Independence Day.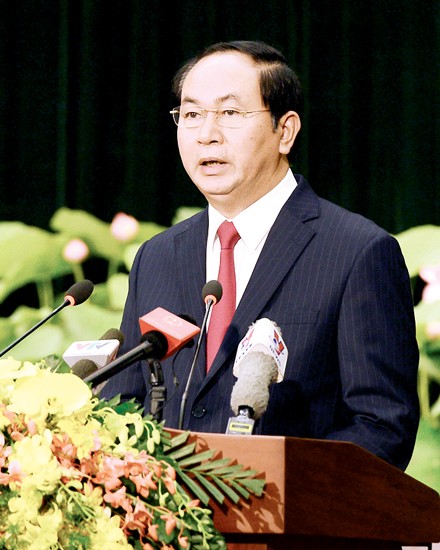 Vietnamese President Tran Dai Quang sends congratulation U.S on Independence Day. (Illustrative Photo:SGGP)