Vietnamese National Assembly Chairwoman Nguyen Thi Kim Ngan and a high- ranking delegation yesterday evening left Stockholm capital of Sweden for next official tournament to Hungary at an invitation of Hungarian National Assembly Chairperson Kover Laszlo.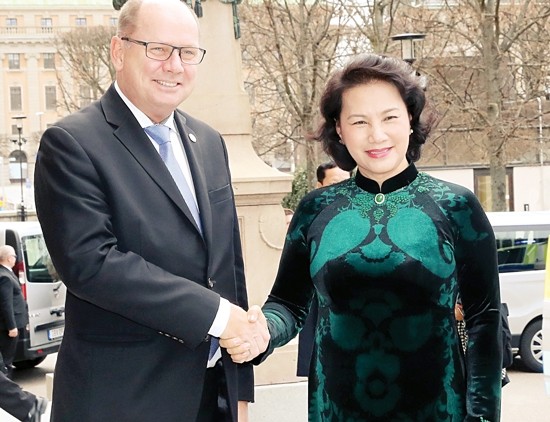 Vietnamese NA Chairperson in Sweden
In the previous day, the Vietnamese leader and the delegation have visited and met staffs and officials of Vietnamese embassy in Sweden.
On the same day, members of the Vietnamese NA delegation visited Drottninggatan city to lay wreaths to commemorate victims of truck attack at Stockholm capital.
Earlier, Chairwoman Nguyen Thi Kim Ngan sent condolence to NA Chairman of Sweden Urban Ahlin.