At the reception, PM Nguyen Xuan Phuc believed that the relationships between the two countries would blossom via practical cooperation projects to meet expectation of leaders and people of the countries after the visit of Liberian Minister.
Basing on the bilateral ties during the previous time, the Vietnamese leader desired to strengthen further through senior delegations between the nations.
Additionally, both sides needed to strive for raising the bilateral trade turnover up to over US$ 35.3 million as nowadays; create favorable condition for the two countries' enterprises to organize trade promotion activities, fairs and exhibition at each country.
On the same day, PM Nguyen Xuan Phuc received South African Ambassador to Vietnam Kgomotso Ruth Magau after she finished her working term in the country.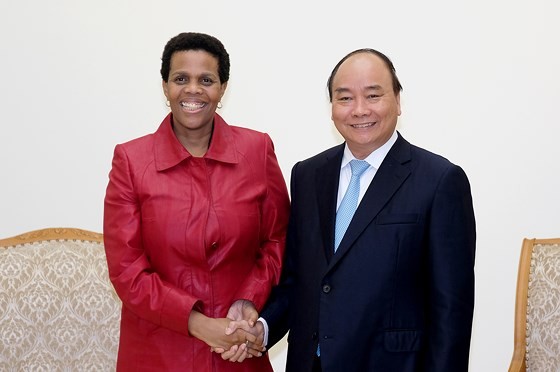 PM Nguyen Xuan Phuc and Minister of Foreign Affairs of the Republic of Liberia Marjon Vashti Kamara (Photo:VGP)