State President of Vietnam Mr. Tran Dai Quang welcomed General Electric Corporation (US) chairman and CEO Mr. Jeffrey R.Immelt at the Presidential Palace in Hanoi capital yesterday.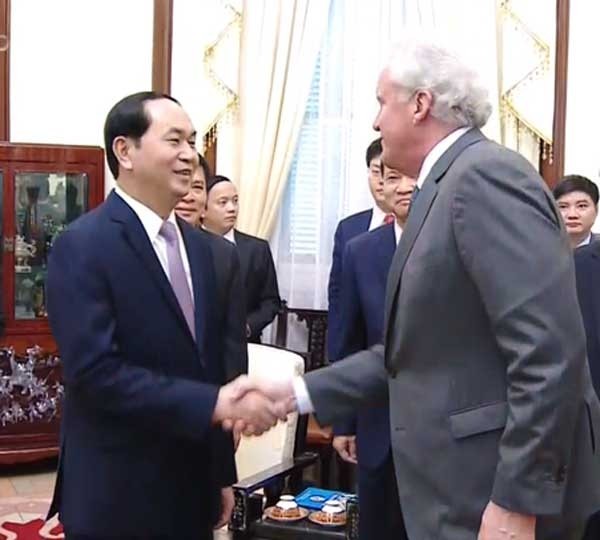 Vietnamese President Tran Dai Quang (R) and President of General Electric Corporation Jeffrey R.Immelt
At the working session, Mr. Tran Dai Quang highly appreciated that General Electric (GE) has been actively operating and continuing to have long- term and stable investment plans in Vietnam.
The president also said that Vietnam always respects and desires to boost cooperative relationships for mutual benefit in the direction of substantial, comprehensive, stable, long-term on the basis of respect each other's political institutions.
Mr. Tran Dai Quang suggested that GE and American enterprises and corporations should continue being interested in Vietnamese market and promoting the US government to strengthen win -win economic and trading relations; supporting Vietnam to organize successfully APEC (Asia-Pacific Economic Cooperation) 2017.