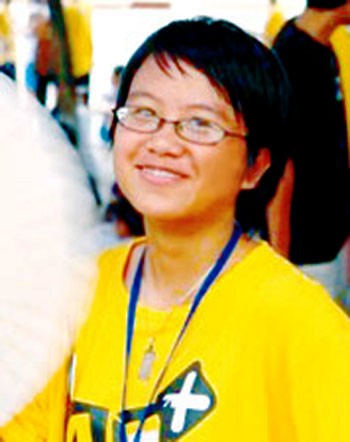 Nguyen Thi Thu Uyen
Nguyen Thi Thu Uyen, a student from Hanoi University of Law, has been chosen to represent Vietnam to attend the Global Youth Summit 2009, which will take place in the UK between November 15 and 21.
Besides her academic achievement, the 18 year old had previously reached the Top Eight in the International Wilderness Experience 2008.
This year, the conference will gather 60 representatives, aged between 16 and 25, from 40 countries, with many social performances for the community.
Six out of these 60 will be selected to attend the annual World Economic Forum in Davos, Switzerland which will be hosted next year.