A group of Vietnamese doctors from the National Hospital of Pediatrics have completed a 6-day charity mission in Laos.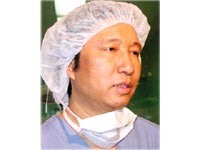 Dr. Nguyen Thanh LIem leads the charity mission to Laos
From February 21-26, Vietnamese doctors, led by the hospital's Director Nguyen Thanh Liem, carried out 20 charity surgeries for infant patients suffering from congenital malformations of the large intestine or the complete lack of an anus.
Three of the patients were very young, one being only 42 days old. The operations were carried out at the Mahosot and Vientiane Mother and Child hospitals.
According to Dr. Liem, all the patients were doing well following their surgeries.