Vietnamese citizens entering Thailand with purposes like travelling, visiting relatives and attending conferences and seminars still enjoy visa exemptions for 30 day stay, said representative from the Thai Embassy to Hanoi on August 14.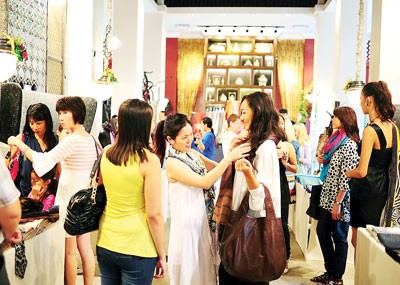 Visitors at a shopping mall in Thailand (Source: SGGP)
The statement was made at a meeting with the Consular Department under the Ministry of Foreign Affairs on Thailand's new regulations to restrict the number of foreigners, who take advantage of the policy to regularly stay or illegally work in the country.
They might exit Thailand after 30 days and immediately enter the country.
According to a visa exemption pact between the Vietnamese and Thai Governments which was signed on May 9, 2000, all Vietnamese with popular passports were exempt from visa for 30 day stay regardless of their entry purposes.
The Thai Government's new visa policy has taken affect since August 12.