Vietnam Book of Records (Vietkings) said that the World Records Association has officially recognized Vietnam's oldest woman, a 122-year-old woman in Ho Chi Minh City, Nguyen Thi Tru, as the world's oldest on April 20 in Hong Kong (China).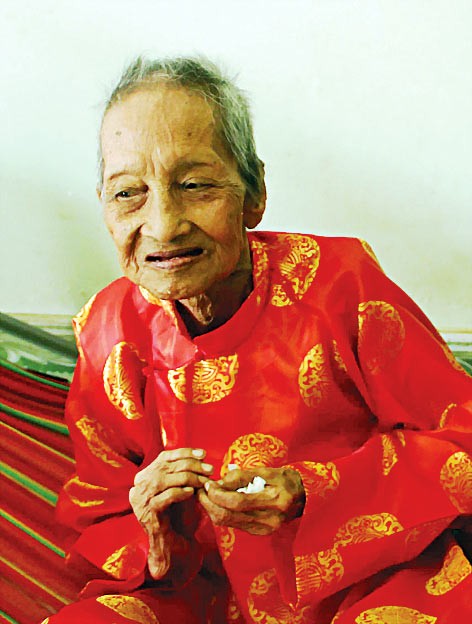 Ms. Nguyen Thi Tru recognized as the oldest woman in the world as she is 122 year old (Photo: SGGP)
Vietkings has nominated Mrs. Nguyen Thi Tru, born in 1893, Vietnam's oldest woman, to the World Records Association.
The 122-year-old woman lives in Ho Chi Minh City's Da Phuoc District. She has 11 children but only two of them are living and at 80. Mrs. Tru is now living with the family of the youngest daughter, Nguyen Thi De, who is 82 years old.


Ms. De said that Ms. Tru is interest eating cake and drinking milk. She likes eating rice porridge cooked with pork for her breakfast and a half bowl of rice with shredded fish, meat and vegetables.

Her daughter-in-law, 76 year old Nguyen Thi Ba, said that Mrs. Tru can live long thanks to her light heart, generosity and simple lifestyle.

Vietkings and representatives from the World Records Association will come to the city next June  to give certificates of recognition.