The World Record Association (WRA) whose headquarter in Hong Kong (China) has officially recognized a 122-year-old Vietnamese woman as the world's oldest living woman.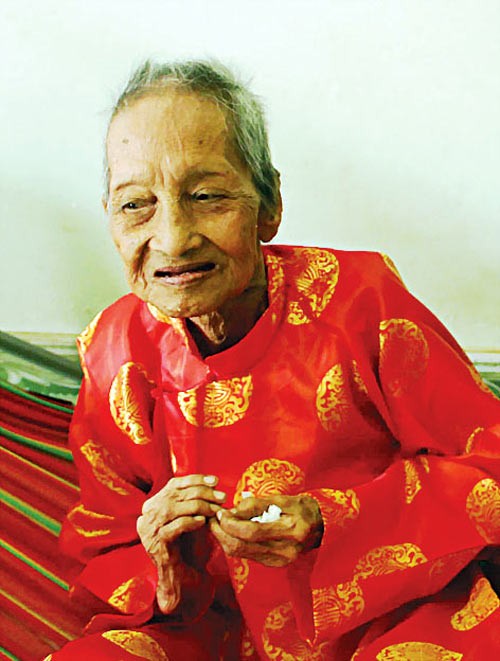 Ms. Nguyen Thi Tru, oldest woman in the world (Photo: SGGP)
Ms. Nguyen Thi Tru is living in Da Phuoc Commune in Binh Chanh District in Ho Chi Minh City. As per document, she was born in 1983 in Sai Gon or HCMC. Her health condition is quite good and she has not hospitalized for serious diseases during 122 years.
In addition, World Records Union (Worldkings) in India took Tru's hairs to carry out tests for the last step of reorganization.
Moreover, the World's Record Organization in the UK which writes the Guinness World Records officially proposed Vietkings to complete documents for the record of the eldest woman.
It is the first time the three organizations in the world have paid their attention to a case.

Before, the Guinness World Records announced on February 27, 2013 that Japan's Misao Okawa was the world's oldest living woman, at 114 year old; however, Ms. Okawa died on April 1 this year.