Marking 40 years of diplomatic relationships between Vietnam and German, Sai Gon Giai Phong has had a talk with German deputy consul general in Ho Chi Minh City - Olaf Malchow
The year 2015 marks 40 years of diplomatic relationships between Vietnam and German, how do you evaluate about this relation?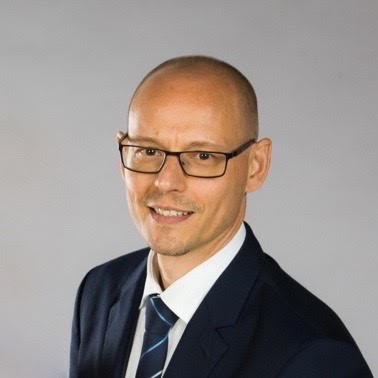 German deputy consul general in HCMC
Vietnam and Germany established diplomatic relations on 23 September 1975. Over the past 40 years, the relations between Germany and Vietnam have developed into a very successful and reliable partnership. We are looking forward to further intensifying our political, economic and cultural relations in the future. Our diplomatic relations were highlighted by the establishment of the Strategic Partnership in 2011, signed by Federal Chancellor Angela Merkel and Prime Minister Nguyen Tan Dung.
Which key fieds do German focus on supporting Vietnam in 2015 and upcoming times?
In 2015, Germany will continue to support Vietnam in developing key fields including vocational training, environmental protection, and green growth strategies. Further negotiations between the two countries will continue in May. The issue of climate change is of special interest to Germany. Therefore, the contribution to a successful implementation of the Green Growth Strategy in Vietnam is viewed as a priority in economic and development relations. Since 1990, Germany has provided Vietnam with more than EUR 1.8 billion to fund numerous projects in the development sector. Germany stands by Vietnam to achieve more sustainable economic growth and enhance its competitiveness by strengthening financial and human resources.
So far, there have been a great number of successful joint projects, eg the cooperation concerning vocational training with LILAMA 2 College in Dong Nai, business development for the poor in Ben Tre provinces, combating climate change in the Central and Highland regional areas, flood protection in Mekong Delta, and many more. Apart from common challenges such as pressure to protect natural resources and negative impacts of climate change, Vietnam is faced with expanding infrastructure, widening social and economic inequalities, and urgent need for educational improvements. Germany is confident in Vietnam's ability to face these challenges in the future and is willing to be a strong and reliable partner.
Does the German Consulate General in HCMC offer cultural, social activities to strengthen these relations in previous years and next years?
Apart from major projects (such as the German House, Metro line 2) the German Consulate General in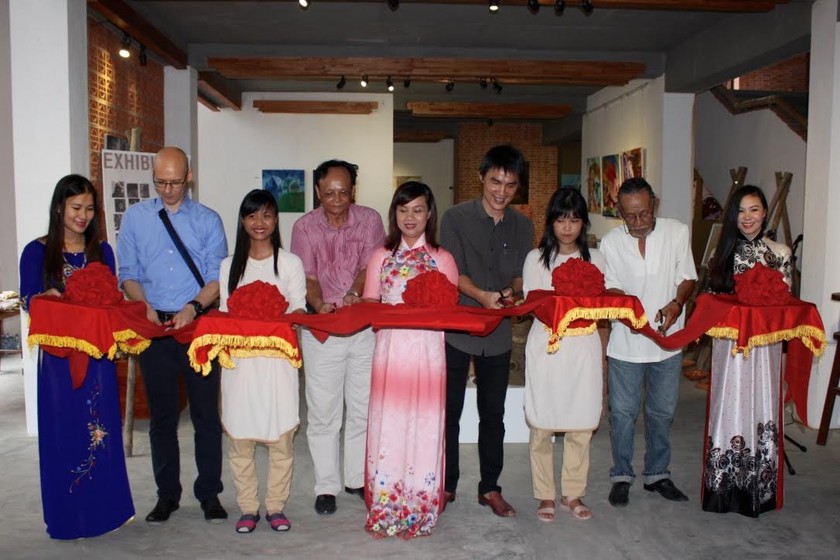 Mr. Olaf Malchow joined an exhibition at Thanh Ha Pottery Museum in August, 2015 -Photo: L.Tr
HCMC worked on some other projects in order to strengthen its relations to Vietnam and to support Vietnamese people in need such as building a health center in Quang Nam Province or planting jackfruit-trees in a centre for the disabled in Hoc Mon, HCMC.
Following the conclusion of the agreement on cultural relations in 1990, the bilateral cultural, academic, and educational exchange has developed well. About 100,000 Vietnamese, who speak German (mainly due to their vocational training or academic experiences in the former GDR) act as a bridge between the two countries – a unique relationship in Asia which sustains interest in Germany.
Academic exchange benefits from the large number of academics trained in Germany. The German Academic Exchange Service (DAAD), the Alexander von Humboldt Foundation and the German Research Foundation (DFG) support a growing number of academics and foster the cooperation between our two countries. Vietnam is a priority country in efforts to make Germany more attractive internationally as a place to study.
Since 2003, the Goethe Institute (GI) has run a German centre in Ho Chi Minh City which provides language programmes and regularly organises cultural projects and exchange. The most recent and very important event will be the German Film Festival in September 2015.
The Vietnamese-German University (VGU) was opened in Ho Chi Minh City in September 2008; its founding documents were signed in Hanoi in February 2008 at a ceremony attended by the Federal Foreign Minister. The VGU has now 1,000 bachelor and master students. A new modern campus will be built for the VGU in the next few years. The VGU will be a model university within the Vietnamese academic system for applied sciences and research.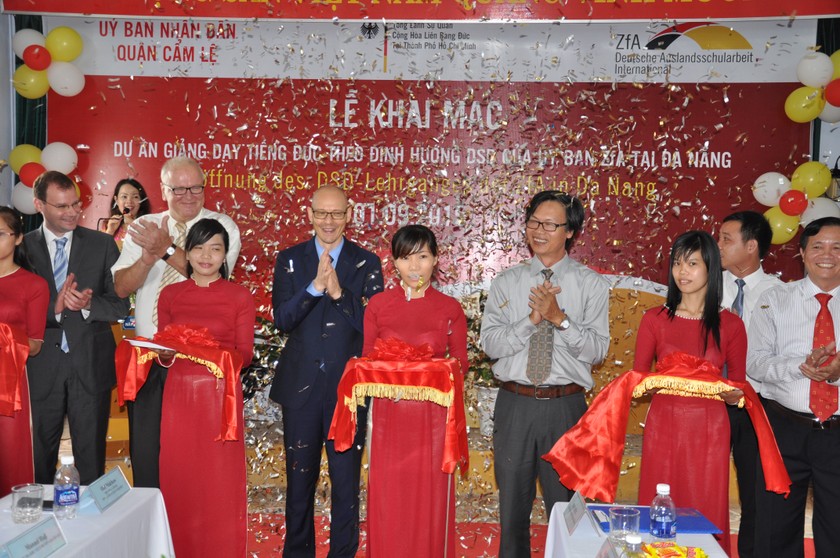 Mr. Olaf Malchow presented at the opening ceremony in Da Nang in September 2015, copyright: die-journalisten.de GmbH/Anna Petersen
As part of the schools: Partners for the Future initiative (PASCH-Schools), which was launched by the Federal Foreign Office in late 2007, German as foreign language has also been expanded at Vietnamese schools. In July 2013, German was officially recognised as one of the foreign languages taught in Vietnam – a milestone in efforts to promote the German language. Until today, there are 14 Vietnamese schools, various universities and vocational schools offering language courses. For many students, the language courses are a springboard for studying in Germany. In the winter term 2014/2015, around 5,500 Vietnamese students are enrolled at German universities.
In addition to that, the Sai Gon Giai Phong newspaper and the German Consulate General in HCMC cooperated in various different projects, such as building bridges in Can Gio and organising sports events. This cooperation of social and charitable activities will continue in the future. In September this year, the first "Potato-Rice-Cup" (named aptly for the Germans' love of potatoes and the Vietnamese's preference for rice) will take place in HCMC. It is a football tournament between German and Vietnamese teams, and both sides will participate with their own teams.
Until the end of this year, there will be various other projects apart from one just mentioned. A group of Vietnamese artists is going to paint the walls of the German Consulate General building in a graffiti project. Furthermore, the German Consulate General will be represented at the German job fair organised by the German Chamber of Commerce and the German Business Association. There will be a German-Ball and a fun run in November in order to remember the fall of the German wall and the iron curtain which divided Germany and Europe for a very long time.
Thank you so much!