"In 2013, Japan has signed 200 billion Japanese yen from ODA capital funds to support health and education development in Vietnam" said Mr. Yasuaki Tanizaki, Ambassador Extraordinary and Plenipotentiary of Japan in Vietnam at a workshop about the medical cooperation between Viet Nam and Japan.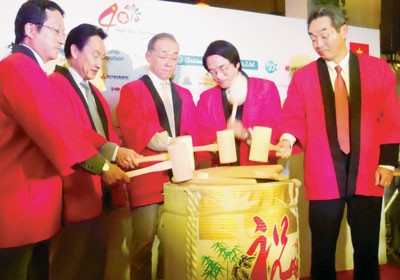 Viet Nam and Japan celebrate the 40th anniversary diplomatic ties
Mr. Pham Le Tuan, Deputy Minister of Ministry of Health, said that in the last 40 years, Japan has invested in Vietnam in projects that are sustainable and comprehensive. In particular, Japan invested in three outstanding hospitals in Vietnam, including Bach Mai Hospital, Hue Central Hospital and Cho Ray Hospital.
Besides, Japan has also actively supported projects in preventive medicine, vaccination, prevention of SARS, bird flu, technology transfer for vaccine production, and building of three laboratories with the most modern equipment in Southeast Asia.
Mr Yasuaki Tanizaki also affirmed that Vietnam has tried to improve the life of people as well as healthcare services.
The workshop held in Ha Noi on August 26 by The Vietnam Ministry of Health in collaboration with Medical Excellence Japan and Japan Ministry of Economy, Trade and Industry.