Nearly 300 youth from Ho Chi Minh City, Laos and Cambodia joined in an exchange marking the traditional festival of Lao and Cambodian people, on April 6.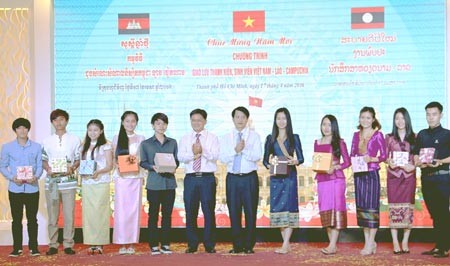 Youth from three countries join in the event
Head of the HCMC Party Committee's Public Relations Nguyen Thi Le and Deputy Chairwoman of the municipal People's Committee, Nguyen Thi Thu attended the event.

The city's leaders extended Tet greetings to Laotian and Cambodian young people who are studying in the city and hoped they will try to learn more to contribute in building and developing their countries.

The festival is celebrated in HCMC with joyful atmosphere, warm, passionate friendship among countries, and included concert and performance of national costumes.