Dang Cong Ngu, newly appointed chairman of the People's Committee of Hoang Sa (Paracel Islands) District, reiterated Vietnam's historical proof that the islands belong to Vietnam.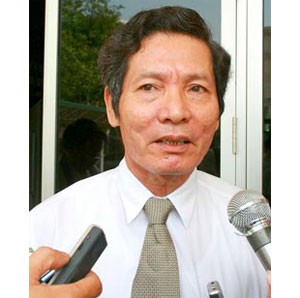 Mr. Dang Cong Ngu
Mr. Ngu said that defending and protecting the country's sovereignty is the responsibility not only of people living in Hoang Sa but all Vietnamese people. Like other Vietnamese citizens, he is responsible for protecting each inch of the nation's land.
 
As the chairman of the Hoang Sa District, he will continue the government and people's ongoing struggle for the sovereignty of the islands and adjacent waters. 
 
One of his forthcoming plans, said Mr. Ngu, is to publish a book proving that Truong Sa islands belong to Vietnam. There are currently many Vietnamese people living in Da Nang who used to live and work on the islands. These people will be witnesses, as well as undeniable historical documents, added Mr. Ngu. 
 
Another is to conduct programs to raise awareness of the local people, especially younger generations that Hoang Sa is an inseparable piece of land of Vietnam. 
 
According to Mr. Ngu, Vietnam's sea borders and its sovereignty over the islands have been specified clearly in the country's geographical maps, as well as recorded in its history.