Vinh Long Province in the Mekong delta is striving hard to increase its per capita income to US$4,000 by 2020, said a province leader.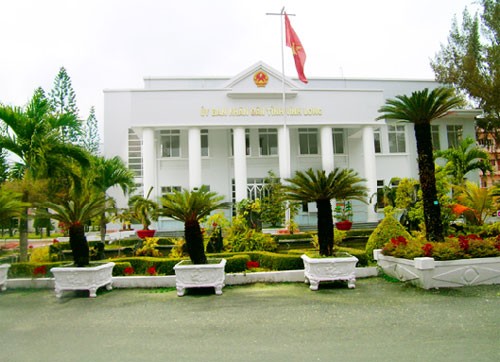 People's Committee building in Vinh Long Province
Nguyen Van Thanh, deputy head of the People's Committee of Vinh Long Province, made this statement at a press conference on April 17 to highlight 20 years of achievements made in the province.
Thanh added that the target for economic growth for the periods 2011-2015 will reach 13 per cent and for 2016-2020 it will be 14.5 per cent, with per capita income touching US$1,900 by 2015 and US$4,000 by 2020.
The province has shown encouraging results after 20 years of striving to push up economic growth. Its average growth rate has been 8.7 per cent per year with the economy growing fivefold during that period.
Economically, the agricultural sector has dropped by 17.63 per cent, the industrial sector has increased by 6.68 per cent, the service sector up by 10.95 per cent, and the per capita income risen from VND1.51 million (US$72) in 1992 to VND28.24 million (US$1,364) in 2011.
The number of households whose economic condition is on the poverty line or close to the poverty line fell from 20,258 in 2005 to 3,749 in 2011.