By the dawn, vehicles crowded parking lots along side Yen spring leading to the pagoda. Instead of visiting the pagoda by the dawn, many chose to reach the complex by late afternoon and Huong Tich carven at mid night to avoid traffic, cable car and boat congestion. Over 4,000 boats operated at their full capacity in Yen spring to meet suring travel demand.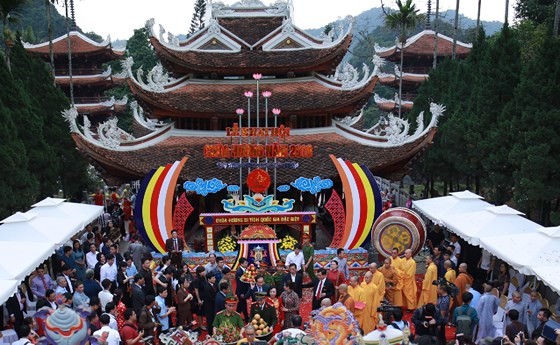 Thien Tru Pagoda yard on the opening ceremony of Huong Pagoda Festival
According to the management board of Huong Son relic site, Huong Pagoda recived about 124,000 visitors from the third to the fifth day of the lunar new year. Hence, congestion occurred sometimes.
This year, trading activities were no longer seen in pagodas in the Huong Pagoda Complex, carvens and narrow roads in the complex. Over 300 licensed stalls were arranged reasonably in order not to contribute to congestion. A hot line of the festival's organization board has been announced for visitors to report problems.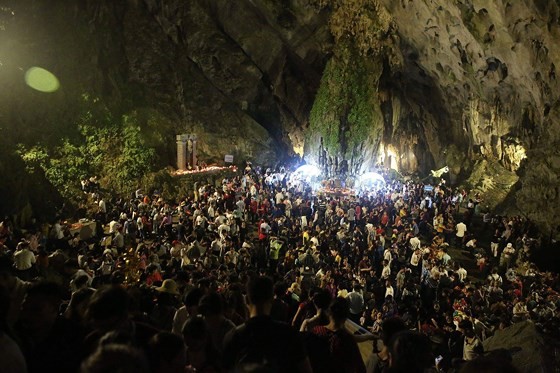 Huong Tich carven is packed with visitors
Chairman of My Duc People's Committee Nguyen Van Hoat said that last year Huong Pagoda received 1.45 million visitors.