Vietnamese Prime Minister Nguyen Xuan Phuc chaired an official welcome ceremony for Singapore Prime Minister Lee Hsien Loong at Presidential Palace in Hanoi this morning.
At an invitation of the Vietnamese Prime Minister, the Prime Minister of the Republic of Singapore, his wife and a high- ranking delegation started their official tournament to the country from March 21- 23.
Earlier, Mr. Lee Hsien Loong visited Ho Chi Minh City and talked with Ho Chi Minh City People's Committee Chairman Nguyen Thanh Phong on March 21.
Yesterday, the leader and Vietnamese Deputy Prime Minister Trinh Dinh Dung participated in an opening ceremony of Mapletree Business City (MBC) in district 7, HCMC.
There are some photos posed at the welcome ceremony: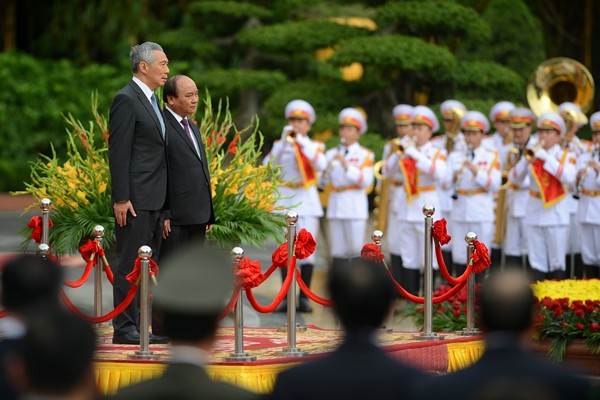 An official welcome ceremony for Singapore PM and a high- level delegation this morning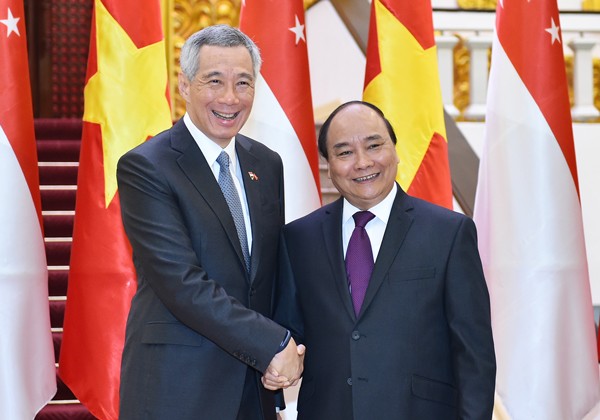 Vietnamese Prime Minister (R) Nguyen Xuan Phuc and Singapore Prime Minister Lee Hsien Loong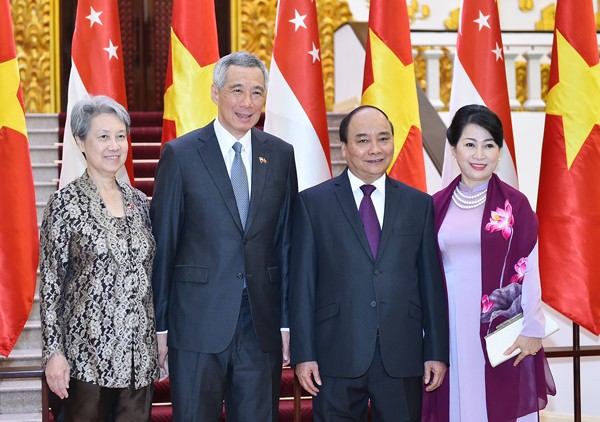 PM Phuc and his wife receive Singapore PM Lee Hsien Loong and his wife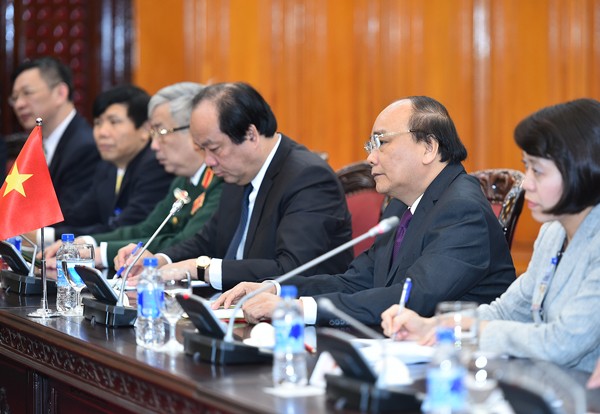 A talking between Vietnam and Singapore high- ranking delegations