The Ministry of Transport of Viet Nam recently submitted to the governement a proposal for a VND765-trillion (US$48-million) national highway network.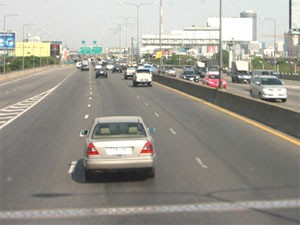 A highway in Ho Chi Minh City
According to the proposal, a network of 6,000 kilometers of highways is to be built, of which, the North-South highway, when finished, is to consist of two different systems with a total length of 3,520 kilometers.
There are also to be six other highways totaling 975 kilometers in length to be built in the north and other three highways totaling 265km in length to be built in the central provinces and highlands. In the south, six more highways are to be built, totaling 834km in length.
A "belt-line" road system is also to be built in Ha Noi and Ho Chi Minh City, adding 286km of roads to the plan.
The ministry estimated total investment capital required for the highway system would be VND765 trillion, of which VND430,000 billion would be spent by 2020 on building some 2,775km of the roads proposed. Thereafter, another 2,955km are to be built at a cost of VND335 trillion.