Farmers in the Mekong Delta have started harvesting winter spring rice crop but they have been unhappy because of poor crop and price reduction.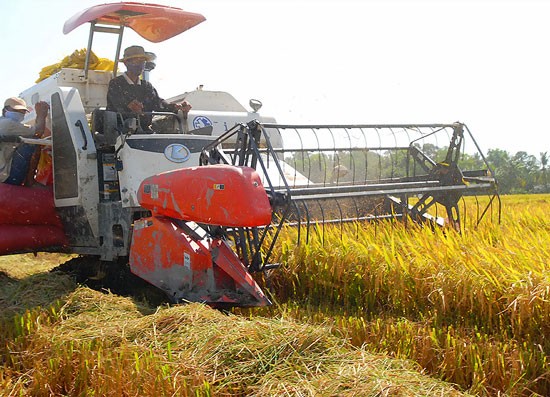 Farmers have reaped a poor winter spring rice crop with low prices in the Mekong Delta (Photo: SGGP)

Disadvantageous weather, long lasting heat and low flood level have caused silt deposits not raise field levels, pestilent insects increased investment costs, they said.
 
The more concern is that fresh normal rice fetches only VND4,600 a kilogram resulting in farmers' 20-30 percent profit reduction compared to last year crop.
 
In related news, dragon fruit prices have doubled normal level in the central province of Binh Thuan. Traders pay farmers VND18,000-20,000 a kilogram.
 
This has been due to increasing demand for the Tet holidays and supply shortage as farmers have harvested since last month.
Binh Thuan is the country's largest dragon fruit farming area with over 22,000 hectares concentrating in Ham Thuan Bac and Ham Thuan Nam districts.