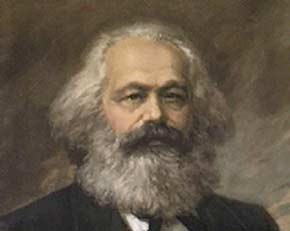 Karl Marx
A workshop on Karl Marx's theory took place in Ha Noi Monday to commemorate his 190th birthday.
It was organized by the Ho Chi Minh National Institute for Politics and Administration in collaboration with the Viet Nam Institute for Sciences and Society, and attended by leading social science researchers.
Delegates discussed the Communist Party members' and people's awareness of socialist principles and the relevance of Marxism in society.
On the same day, Ho Chi Minh City hosted a seminar on the same theme, attracting more researchers.
On the agenda were the scientific and revolutionary theories of Karl Marx and Lenin and their importance to the revival of Communist parties around the world, the future of socialism, and to Viet Nam's doi moi, or renewal.
Dr Truong Thi Hien, principal of the HCMC Political School, said, "To commemorate Karl Marx's and Lenin's birthdays, we should do our best to imbue their ideologies in Vietnamese and protect Marxism –Leninism from the distortion of the hostile forces."