The World Bank Board of Directors on Friday approved over US$502 million in support of urban infrastructure, rural electricity network expansion and access to finance in Viet Nam's rural areas.
"This reflects the World Bank's continuous and enhanced commitment to assisting Viet Nam to address the challenges in its development path." Mr. Ajay Chhibber, the World Bank Country Director for Viet Nam, said in Friday's announcement.
"These are the sectors that Viet Nam will need to pay attention to if it wants to ensure continued and equitable growth. Therefore, I believe that the financial and technical assistance under these projects will bring real changes to the lives of the poor people, both in urban and rural areas," he added.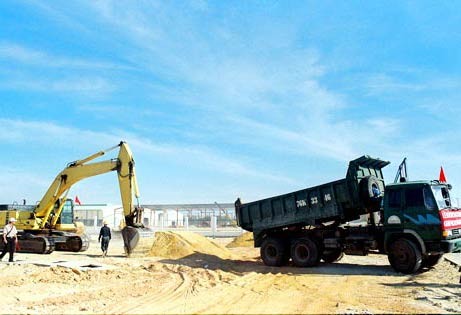 One of the WB loans will support urban infrastructure development
The money – coming from the International Development Association, the WB's concessional lending arm for low income countries – will be used for three projects, namely Da Nang Priority Infrastructure Investment Project, Rural Distribution Project and Viet Nam Third Rural Finance Project.
The Da Nang project aims to improve the efficiency, effectiveness and sustainability of urban services in Da Nang City through a package of priority investments including urban upgrading, environmental infrastructure improvement and strategic road access construction in selected areas, as well as measures for institutional strengthening in investment planning and in the management of urban services.
The project consists of two phases – phase one from 2008 to 2010 and phase 2 until 2013. The total cost for this project is US$218.46 million, of which the International Development Association will provide US$152.44 million.
The Viet Nam Rural Distribution Project is to improve the level of medium voltage service to targeted retail electricity distribution systems. The total cost for this project is US$206.28 million, in which IDA will contribute US$150 million and the Australian Agency for International Development will provide US$3 million.
The Viet Nam Third Rural Finance Project's objective is to increase economic benefits to rural private enterprises and households by increasing their access to finance.

The goals are expected to be achieved through enabling rural private entrepreneurs to access capital and technological advances and upgrades, providing micro credit to the rural population, and assisting the participating credit and financial institutions to render better services and develop new products for the rural areas. IDA will provide US$200 million out of the total US$230 million cost of this project.