Vietnam's youth development until 2020, which Prime Minister Nguyen Tan Dung has just approved, says that at least 600,000 new jobs would be created for young people each year.
According to the new strategy, Vietnam expects to reduce the unemployment rate among urban youths to below 7 percent, and to less than 6 percent among rural youths.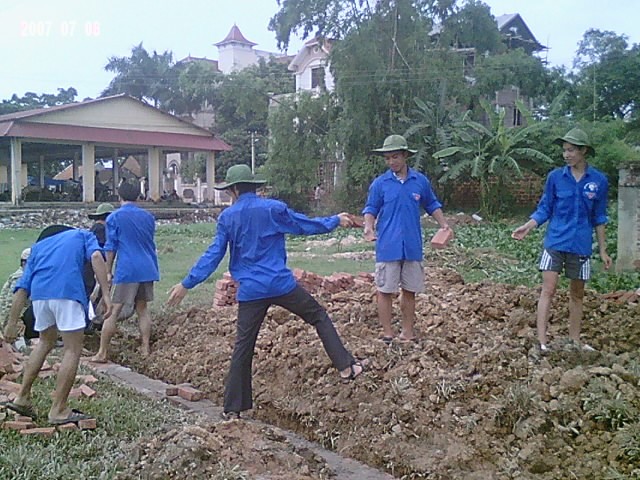 (File) Volunteer students in a community assistance campaign
By 2020, the country would provide at least 80 percent of young people with basic life skills and knowledge of gender equality, reproductive health, family happiness and some other issues, the strategy says.
The strategy aims to build a new comprehensively developed generation of young Vietnamese. It promotes knowledge, health, and living skills to create a solid foundation for a high-quality workforce for the country's industrialization, modernization and international integration.