After receiving the information, the National Committee for Search and Rescue of Nghe An province sent coastguardsmen to the scene and seek 13 reported missing on sea.

The accident happened this early morning as the coal-laden vessel was separated approximately 800m from the Hon Ngu Island.
The coal-laden vessel had total tonnage of 9,800 tons.
The latest news said that the rescuing forces found out three among 13 reported missing.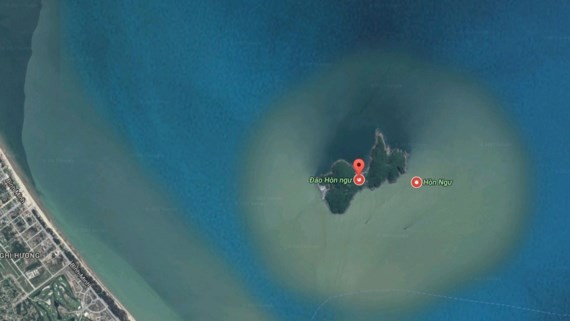 The Hon Ngu Island, where the coal-laden vessel was sunk this morning
Tags: