The south central, central highlands and southern region of Vietnam will continue to be impacted by the drought and saltwater influx in April, reported Nguyen Dang Quang, head of the short- and long-term forecast section under the National Hydrology Meteorology Forecast Center on March 28.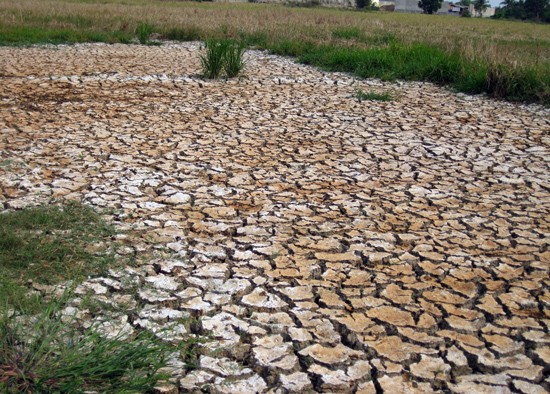 (Photo: SGGP)
According to head of the National Hydrological Forecasting Division for the Northern Vietnam Trinh Thu Phuong, the highest salinity will threaten over the southern region by the end of March or April.
Because of the influence of dry climate, water as well as flow shortage, the central and central highlands are predicted to face drought during this year's dry season.
The Central Steering Committee for Natural Disaster Prevention and Control reported that around 377, 362 households living in the south central, central highlands and southern region of Vietnam were influenced by the long- lasting drought and saltwater influx. As statistics, 221, 784 hectares of rice crops, 9, 649 hectares of flower and vegetable crops, 85, 650 hectares of fruit crops and 3, 056 aqua crops were destroyed completely, an estimated damage of VND 2, 636 billion.
This year, rainy season has started late therefore water level on the southern, central and northern region's rivers has been dropping sharply. Particularly, the highest water level on Red River is measured at 1, 84 meters, and the lowest water level at 0, 28 meters, added the weather forecast center.