According to the National Hydro Meteorological Forecasting Center, scorching weather across the country has sent temperatures soaring higher than normal.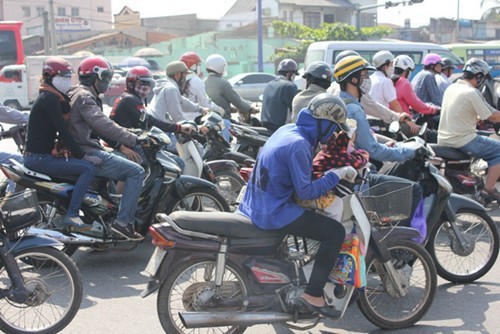 Scorching weather prevails across the country (Photo: NLD)
The northern region is facing muggy weather. Over the last few days, scorching weather has intensified with average temperatures swinging between 32-34 degrees celsius, and in some places even upto 35-37 degrees.
The central and central highland provinces meanwhile are struggling to cope with severe drought conditions and extreme water shortage.
Salt penetration has further moved inland in the southern region, almost 40-60 kilometers in many places. Ho Chi Minh City and the southern provinces are facing muggy weather for the past several weeks with mercury rising to 33-37 degrees celsius.
Several areas in the southern region have seen no rain or very little rainfall over the last several months, which is a sign that summer may come sooner than normal, said Bui Minh Tang, director of the national weather bureau.