The National Hydrology and Meteorology Forecast Centre yesterday reported a weather news for northern, central and southern region during the upcoming holidays.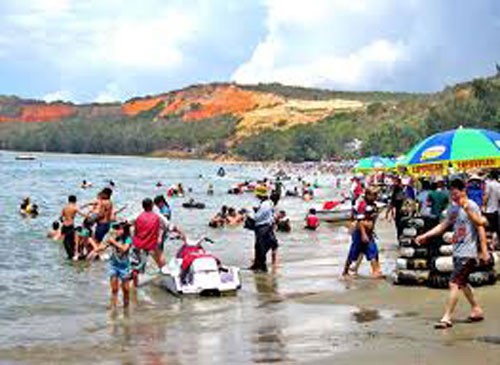 (Photo:SGGP)
Accordingly, in the Northern provinces will see showery weather, deep cloud and cool climate at weekends. By April 29- 30, because of the influence of a cold front, the temperature in the northern region is predicted to decrease sharply, causing showery weather and thunderstorm. By May 1, it will be sunny daytime.
In the central region, the temperature will increase sharply at 32- 34 degrees Celsius on April 29- 30. By May 1, the extreme hot weather is forecaste to hit the region.
Meanwhile, the weather will be sunny daytime and rains at night in the area of Ho Chi Minh City and the southern provinces on April 26- 27. During upcoming holidays, both Ho Chi Minh City and the southern provinces are predicted to experience the advancing weather. The daily temperature also will drop down at 33- 34 degrees Celsius.