The National Hydrology Meteorology Forecast Center reported that a cold air mass was moving towards the Northern provinces and Hanoi from yesterday evening.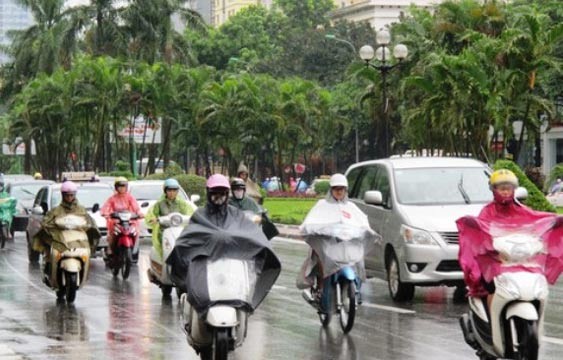 Small- medium rains are predicted to hit the southern provinces in recent days
The lowest temperature is currently decreasing at 14- 16 degrees Celsius in early morning and at night.

From February 24, the cold front starts powerfully operating in the northern mountainous, western and north- central regions.

Because of its influence, mid- central provinces have experienced small- medium rains.
Meanwhile, the weather phenomenons such as cirrus cloud, sunny weather at daytime, rain and the northeast monsoon of level 2- 3 will continue hitting the southern region from February 24 to March 2.
Amid to the disadvantaged weather situation, the Central Steering Committee on Natural Disaster Prevent asked localities need to actively prepare for necessary measures dealing with current damaged cold in the northern region and strong wind in the coastal territorial waters of the north- southern provinces. The coastal provinces from Quang Ninh to Kien Giang need to eye weather condition of strong wind and big wave on the sea to timely announce to ship owners and captains running out off the dangerous zones.