A cold front is heading towards the northern region of Vietnam, reported the National Hydrology Meteorology Forecast Center yesterday.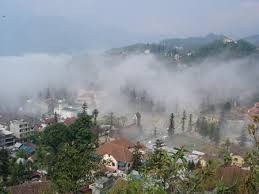 On going cold weather shoulders over the northern region. (Photo: SGGP)
By early morning tomorrow, the cold weather will affect directly to the Northern provinces and Thanh Hoa.
Due to the cold front, both the northern and central region will experience medium to heavy rains.
Meanwhile, the area of Ho Chi Minh City will be sunny daytime and showery weather in evening on Wednesday. The highest temperature in city is measured at 24- 34 degrees Celsius.