According to the National Hydro Meteorological Forecasting Center, a cold front is moving southwards towards North Vietnam and expected to bring down temperatures from November 23.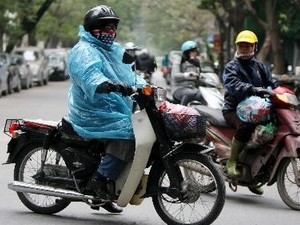 A cold front is moving southwards to chill the northern region by November 23 (Photo: VNA)
The cold front will mainly affect the northern and north-central regions of Vietnam with temperatures falling by 3-5 degrees celsius. Scattered rainfall and thunderstorms will occur from tomorrow on.
Chilling temperatures will linger for the next two to three days after which the weather will gradually turn warmer.
Some provinces in the south-central region will also be affected and may experience partial chilly conditions. Ho Chi Minh City and the southern provinces will see fog during early mornings and dry weather.
The Gulf of Tonkin and the northern parts of the East Sea will turn rough from strong northeasterly winds.