Northern mountainous region suffered bad weather phenomenon of medium- heavy rain, thunderstorm and powerful wind on the large scale yesterday evening because of a cold air mass, reported the National Hydrology Meteorology Forecast Center.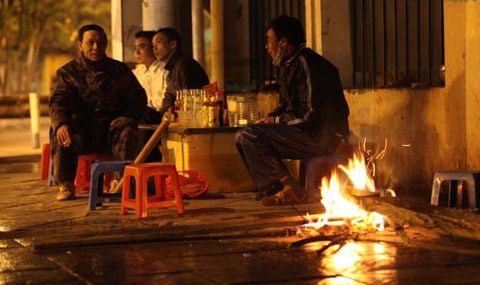 Cold air mass hits the northern mountainous provinces
Medium- heavy rains are forecast to cover over the north central, mid- central and central coastal regions in next couple day. In the mainland, northeast monsoon is measured at level 2- 3.
From February 9- 11, damaged colds are predicted to hit the northern, north-central, northern mountainous and midland provinces. The lowest temperature keeps at 13- 16 degrees Celsius in delta region, at 9- 12 degrees Celsius in the northern midland and mountainous areas.
The strongest wind in the Gulf of Tonkin and the northern East Sea gusts level 6- 8. Since this early morning, offshore waters from Ninh Thuan to Ca Mau province saw powerful wind of level 6- 8, sea rough and 2- 3 meters big waves.
The southern weather region has also been influenced by the cold weather. The daytime temperature in Ho Chi Minh City drops down 1-2 degrees Celsius. The southern provinces are going to experience small rains from February 9- 11.