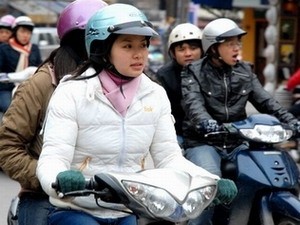 Cold weather hits the north. (Filed Photo)
A cold front is forecast to affect the north, and central areas of the central region in the afternoon and evening of December 2, said the national weather bureau.
Most areas in the northern region and the central part of the central region will see temperatures of 12-15 degrees Celsius; while some areas will drop to 7-10 degrees Celsius over the next few days, said the bureau.
 
The Gulf of Tonkin and waters off the central region will see level 6 or 7 winds, with gusts up to level 7 or 8.
The cold front will move south on December 3 with fog forecast for the south and south-central region.