Another severe cold front is heading southwards and forecast to hit northern Vietnam by Tuesday night, bringing with it more bitter conditions to the northern and central regions, according to the national weather bureau.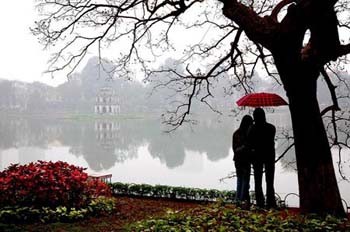 After a warmer solar New Year, cold conditions are forecast to return to northern and central regions from January 3
The harshest conditions will prevail across the northern mountainous regions where temperature could fall to 4-9 degrees Celsius.
Showers will be wide spread in the northern region, making conditions quite bitter. Medium rainfall will occur in parts of the central region.
The Gulf of Tonkin will see progressive northeasterly winds from tonight, with speeds of level 7 moving at 50-61 kilometers an hour, off the central coast.
Northern and mid parts of the East Sea will see wind gusts of level 9-10 at 75-102 kilometers an hour.