The country will experience a temperature spike after Tet holidays, according to a report by the Central Hydrological and Meteorological Forecast Center.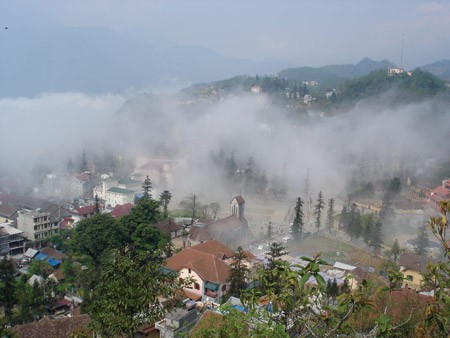 (Photo:SGGP)
Provinces in the north and northeast will be experiencing early-morning fog and sunny afternoons on January 28-29. The areas will be experiences low temperatures of 15-18 degrees Celsius and high temperatures of 22-24 degrees Celsius.
Temperatures will increase to 24-26 degrees Celsius from January 30 to February 1 while precipitation reduces.
Dien Bien, Lai Chau and Son La provinces will experience morning fog and temperature highs of 30 degrees during the day on February 2-3.
Than Hoa and Thua Thien Hue provinces will experience temperature lows of 17-19 degrees Celsius and highs of 23-26 degrees from January 28 to February 1. The provinces will experience light precipitation and a temperature drop of 2 degrees early February.
The central highlands provinces will experience dry weather at 25-28 degrees Celsius.  The southern provinces will experience dry, hot weather at 25-32 degrees Celsius.