A terrifying cyclone swept through the town of Co Do in Can Tho city at 7am on July 30.
Statistic showed that heavy rain accompanied with cyclone blew up 147 house's roofs, including 56 houses were damaged completely, said the People's Committee of Co Do town Tran Van Tranh.
According to latest news source from reporters of SGGP Newspapers, 40 electric poles and many lamp posts were collapsed by strong wind.
In addition, the cyclone uprooted trees along roads. Five people were injured by the cyclone.
Currently, local authorities called on rescuers to help residents protect their houses and move furniture to safe place.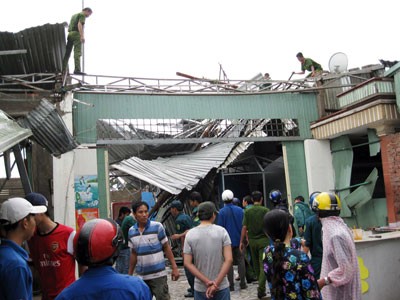 Many houses were destroyed by cyclone in Co Do town (Photo:SGGP)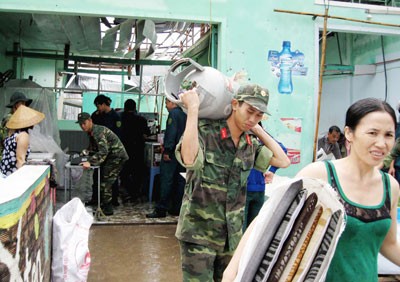 Rescuers help residents move their furniture to safe place (Photo:SGGP)