The current damaged cold and heavy rains are sweeping through the northern provinces, reported the National Hydrology Meteorology Forecast Center.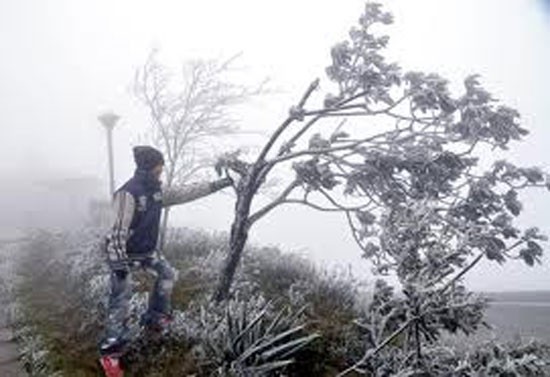 Cold weather hits northern area. (Photo: SGGP)
By January 8, an additional cold front affected directly to the central provinces.
At this time, the area of the northern mountain and midland experiences heavy rains on the large scale because of the influence of the cold front accompanies with west monsoon.
According to forecast weather, cold weather will shoulder over the northern mountain region like Sapa, Mau Son, Dong Van and others, and causing snow rain and frost on January 9.
Meanwhile, temperature in night drops down level 9- 11 degrees Celsius in the area of the northern delta.
Showery weather and level 2- 3 north east wind will sweep through the northern and southern central provinces. Both Ho Chi Minh City and the southern provinces will face showery rains and deep cloud in the upcoming days. The lowest temperature daytime will reach at 22- 25 degrees Celsius.
Due to the influence of northeast monsoon, the current weather on the East Sea also becomes worse with strong wind, sea rough.