The National Hydrology Meteorology Forecast Center yesterday issued the latest weather news that very heavy rains are going to experience in the Southern and the Central Highlands provinces in next two or three days.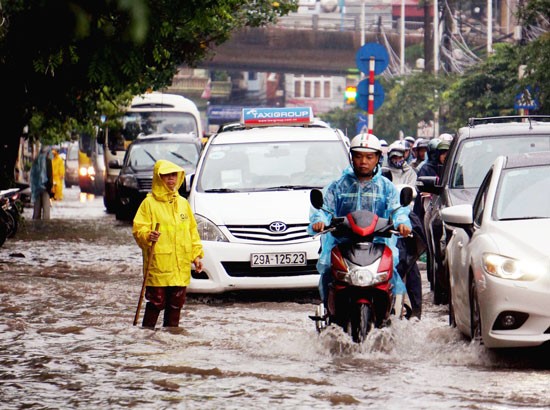 (Illustrative Photo: SGGP)
Accordingly, the bad weather has been influenced by the strong development of the southwest monsoon and the high- pressure area of continental clod air masses which is moving from the north to the south.

Because of its influence,  Ho Chi Minh City continues suffering downpours on the large scale from October 4- 7.The showery weather will shoulder in the east northern and north central provinces in  early morning tomorrow.

The local residents need to eye powerful wind and cyclone in the thunderstorm.